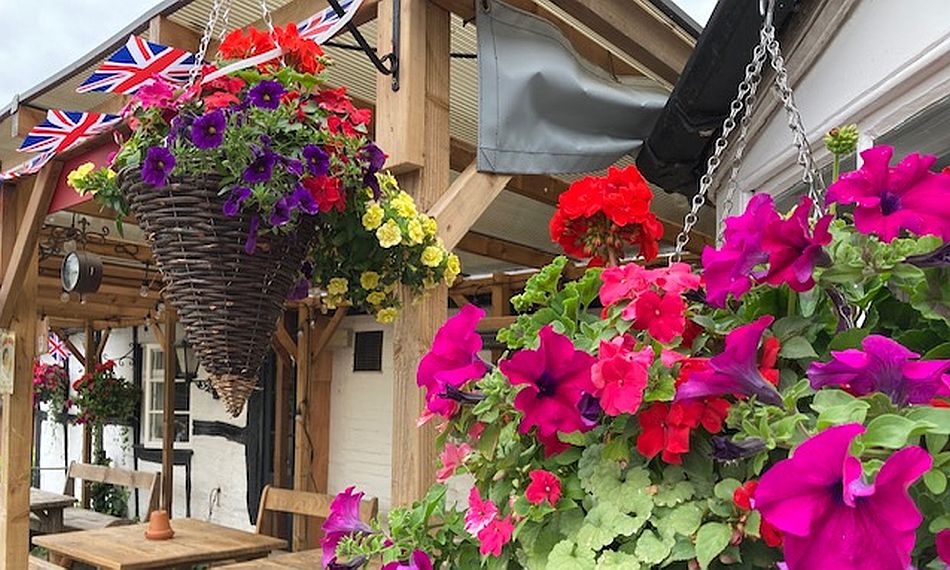 The Crown and Anchor - a traditional pub with traditional values
Gail and Charles Duncan welcome you to The Crown and Anchor, a traditional pub with traditional values in Lugwardine, Herefordshire. Dating from the 17th century, it is the hub of the village and caters for local residents as well as those who come from further afield.
Lugwardine itself is three miles to the east of Hereford. It lies on the north-east bank of the River Lugg, which gives the village its name. The place-name 'Lugwardine' is first mentioned in the Domesday Book of 1086, where it appears as Lucvordine. It next appears as Lugwurthin in the Pipe Rolls of 1168, the name meaning 'enclosure or homestead on the (river) Lugg'.
The pub is a welcoming place which has retained much of its old world charm. One of its most popular features is the large open fireplace - a focal point, especially in the winter months!
Outside there are spacious seating areas with large umbrellas providing ample shade. The Crown and Anchor is dog friendly.